HERE ARE A FEW OF THE FEATURES WE OFFER AT BAHAMAS PHOTO BOOTHS WHEN YOU HIRE US FOR YOUR EVENT.
Bahamas Photobooths is the first name in luxury photo booth rental in The Bahamas. Our event photo booth rentals are guaranteed to bring your corporate event, wedding, party or other occasion to the next level, while creating timeless keepsakes for your guest. So line up strike a pose, and never forget the fun you had. No on keeps a bad photo of themselves. Our photographer created photo booth ensure that your guests will be dying to use the images to updated their profile picture and hand them on their fridge for year to come.
CLEAN OPEN AIR DESIGN
Best quality camera and professional lighting. Hosted in a sleek housing, which looks great at any event.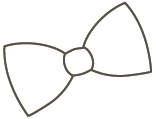 THE BEST PROPS
We have an amazing collection of props for you to have fun with. We can also provide custom props unique to your specific event. Good for Weddings, Galas, Corporate events and more.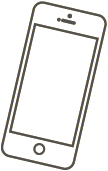 SHARE SHARE SHARE!
Upload to most popular social networks instantly. Providing the venue has Wi-Fi, each photo booth rental comes with a social media sharing kiosk.
AWESOME BACKDROPS
Choosing from our amazing quality backdrops. We have an array of backdrops that can suit any event. We can also design you something unique for your event! Additional charges may apply.
HOW BAHAMAS PHOTO BOOTHS WORK
Keep in mind our booth isn't like other booths where friends and family struggle to squeeze together in a small hot area just to get a decent picture. We provide a luxury experience that adds fun, laughter, and embarrassing evidence to prove just how crazy your friends can get. We normally setup an hour before the time that you initially paid for, making sure that everything is perfect. This is how your photo booth experience will likely be, but keep in mind that where able to customize your package to get the most out of the experience with a wealth of luxury add on's and upgrades. Whether it may be a Wedding, Gala, Bat/Bar Mitzvah or Corporate Event, at the end of the day we focus on providing the best experience for you and your guests.
PROPS AND BACKDROPS
Not every venue will have the best looking walls. Let us provide you with one of our amazing backdrops to cover that dreadful view, or have one custom designed special to your event. With our amazing props you will have the perfect recipe for some great photos. Grab a prop and strike a pose.
BOOTH ATTENDANT
The Booth Attendant is there to make sure you have the best photo booth experience ever. Even though we have some of the most reliable equipment on the market, the booth attendant will make sure everything runs smooth and answer any question that you or your guest may have. A booth a attendant comes along with every photo booth rental whether it's a Wedding, Gala, Bat/Bar Mitzvah, Corporate event or Shower.
STRIKE A POSE
Step into the booth grab some props, get silly and strike a pose. Let your fun side leave you with memories to treasure forever. If you don't want to get too crazy, make a duck face and call it a day, It's your picture, so make it personal. Make it special and make it unforgettable!
SOCIAL MEDIA SHARING
Are you the type who cant bear to live without letting a moment go un-shared? Share your pictures instantly. Ou booth supports social medias like Facebook and Twitter sharing effortlessly. Just make sure your #hashtag game is #onpoint
PRINTS AND MORE
If you like physical memories that you can hold in your hand, don't worry. Each photo booth session come with a free print for you to take home and show your friends and family. We also include a gorgeous online gallery and an optional USB drive of the night's photo booth pictures for your convenience.